Our tours and activities
Tours auto-guidés
Self guided tours
Price per tour, starting from
$25
+tx
contains exclusive discounts!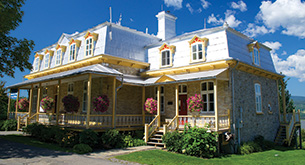 Orleans Island; Agrotourism,
landscape and history
Everyday, from June
to October
4h min.
In car
+/- 80km
Discover the cradle of the French presence in North America through a fun and original self-guided tour. A wonderfull day for your eyes and your mouth !


What you'll do
Visit 5 villages establish at the beginning of the colony
Taste some very fine product
Learn about history
Discover the most spectacular landscapes in the region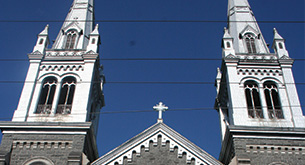 Limoilou : Quebec city
trendy neighborhood
Everyday
All year
3h min.
Walk or bike
+/- 10km
The working class neighborhood of Limoilou is one of the best kept secret of the region. Discover new trendy restaurants, great parcs and architectural gems , an easy going stroll off the beaten paths.
What you'll do
Fine food tasting in 3 trendy restaurants
Beer tasting in local Microbrewry
Explore two great parcs and a river
Shop in small underground and artsy boutiques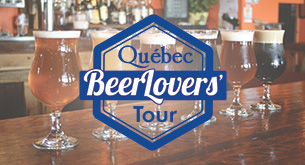 Quebec City,
Beer Lovers Tour
Everyday
All year
3h min.
Walk or bus
+/- 10km
Quebec City is one of Canada fastest growing hub for microbrewries. Get on a fun and easy tour tasting and learning about beer and different neighborhoods.


What you'll do
Discover 3 topnutch local microbrewries
Visit a specialized grocery with the widest range of beer from all over the province
Get a full day bus pass
Learn about Quebec brewing industry

Bike Rental
Active tourism at it's best!
Here at Auberge Amerik, we are passionate for cycling! We are SURROUNDED BY BIKE PATHS and through our bike rental system, we give our guests an opportunity to explore! Tell us how far you want to go and we will suggest rides from 10 km to 135km.
We offer hybrids and even a tandem for rent!
Rates for 2 bikes:
Half day: 20$
Entire day: 35$
Rates for 1 tandem:
Half day: 35$
Entire day: 55$
Guided tours
You will see Quebec city in a completely different light!
Original, affordable and active tours created to show the region's vast potential, all leads to a unique experience ! All groups are between 8 and 10 and all prices are per person without taxes.

« WENDAKE by bike ! »
Native culture, food and sports ! - $ 95 + taxes per person - Wednesday
Let's start the day on the bike path going north to the Hurons-Wendat territory (in case of rain, by car ) During the tour you will taste traditional native food, see a short dance spectacle and learn about the history of the Wendake nation.

Mont St-Anne

Cap Tourmente
« Mount St-Anne and Cap Tourmente »
Hiking, Spa and history - $ 115 + taxes per person – Sunday and Monday
We will leave the Auberge at 8h by minivan and start the day by climbing Mount St-Anne (2634ft). This way you will have a stunning view of the St-Lawrence River stretching from Quebec City to Charlevoix. There will be a break for lunch and a beer, and then end your day being pampered at a Spa! We will return to the Auberge around 16h.

« Adventure and discovery in the JacquesCartier valley »
A taste of the Canadian forest, Black bear Observation + Treetop Adventure - $ 115 + taxes per person - Sunday and Monday
First we will drive north-west to the Jacques-Cartier River. There we will have some fun and safe exercise in a treetop adventure park with zip lines and suspended trail in an aerial adventure course. In the afternoon, we will go for a walk in the forest to watch the black bear (and other animals) in its natural habitat.
Self-guided tours
« Discover Orleans Island »
« Le grenier du Québec ! » C'est le nom donné au XVIIème siècle à L'Ile d'Orléans par les pionniers !
For $19 (valid for 2 people) spend a memorable day visiting the best example of the agricultural community. Visit farms, historical sites, beaches and hidden gems. This includes a map, rebates and a personalized briefing. You will save time and money because we plan the experience around you!
« Dis nous tout Limoilou ! »
Partez à la découverte du seul quartier de Québec construit « à la new-yorkaise » !
Découvrez le nouveau quartier « trendy » et original de la ville de Québec grâce à notre guide imprimé !
Très simple d'utilisation, Il est composé d'un fascicule, d'une carte et de nombreux coupons « avantages » inclus dans celui-ci !
Vous recevrez également un briefing personnalisé vous expliquant les différentes facettes du Vieux Limoilou. Le tour est vendu 19$ pour 2 personnes.